Halloween originates in the pagan religious festival of Samhain (pronounced "SAH-win"), an ancient Celtic spiritual tradition celebrated from October 31st to November 1st.
Its intentions are to welcome an abundant harvest and to bring in the darker, colder season.  There are beliefs that the veil between the physical and spirit world are at its thinnest and that the dead return to Earth.
From the 16th century, people disguised themselves in costumes as part of the festival and went from house to house, reciting songs or verses in exchange for food. This was known as "mumming" or "guising".
In the 19th century, trick-or-treating started with pranks being played on homeowners and making it look like supernatural forces were in play by rattling windows, tying doors shut and other mischiefs. This is when homeowners started offering sweets as a way to protect their property.
According to Statista, consumers in the USA spent 3.1 billion U.S dollars on candy. This number exceeds pre-pandemic levels!
Be good and I'll give you a treat!
Why is it that being well-behaved is associated with giving sweets, biscuits, cakes and anything else loaded with sugar? This is not a treat at all when you think about it!
I know that it's quite a challenge to avoid sugar during festive seasons, such as Halloween, however it is possible to make more conscious choices and not overdo it.
Fortunately, there are many healthier choices to enjoy and I would like to offer you 3 Healthy Halloween Pumpkin Recipes in this blog.
What are the health benefits of pumpkins?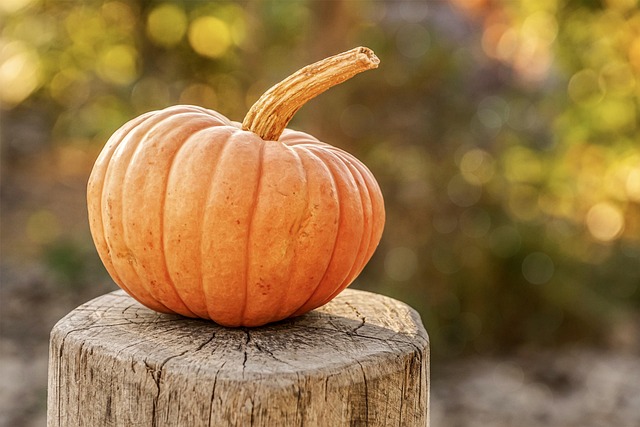 Just looking at the colour of pumpkin alone tells you that it's packed with antioxidants!
It's one of the greatest sources of vitamin A, beta-carotene and other antioxidants like vitamins C, E and zeaxanthin.
These are important because they help to protect your eyes from age-related macular degeneration, heart health and also helps your body defend against cancer.
Vitamin E is another antioxidant found in pumpkin, which keeps your skin looking young and wrinkle-free.
Another reason to eat pumpkin is for its rich source of vitamin C. This vitamin is important to boost your immune system, and white cell recovery after infection and encourages the production of collagen.
Let's not forget about those pumpkin seeds! They are a rich source of iron, zinc, magnesium, phosphorus, amino acids and some antioxidants.
My favourite healthy pumpkin recipes
#1 Pumpkin Bread
Vegan, gluten-free, dairy-free
Serves 4-6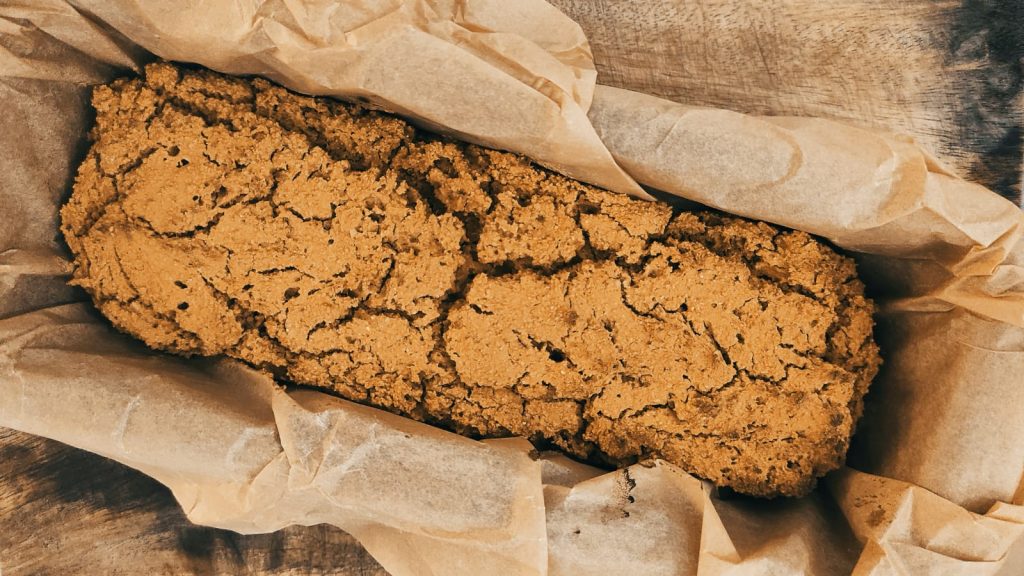 I just discovered this the other day and it is just too delicious to miss out on!
Enjoy it with your family and friends and make double as any leftovers can be stored in a freezer-safe bag and enjoyed once defrosted.
It tastes a little bit sweet due to the pumpkin puree's natural sweetness and is a wonderful combination with other recipes and pumpkin soup!
This recipe is inspired by Anthony William / Medical Medium.
INGREDIENTS
3 cups peeled, deseeded, and diced pumpkin
1/3 cup light coconut milk
1 3/4 cups gluten-free oat flour
1/2 cup rice flour
2 tsp baking powder
1 tbsp pumpkin pie spice (see notes below)
1-2 tbsp pumpkin seeds (optional)
DIRECTIONS
Steam the diced pumpkin for 10-15 minutes until tender and let it cool.
Place the pumpkin in a blender and blend until smooth. Measure out 1 cup or so of the puree.
Preheat the oven to 180C and line a 20-25cm loaf pan with parchment paper.
In a medium-sized bowl, add the pumpkin puree and coconut milk and whisk well.
In another bowl, add the dry ingredients: oat flour, rice flour, baking powder, and pumpkin pie spice. Whisk until lump free.
Mix the wet and dry ingredients together and mix well. The batter should be quite thick but pourable.
Pour the batter into the lined loaf pan and top with pumpkin seeds (if using). Bake for 35 - 45 minutes until browned on top. It's ready when an inserted toothpick or fork comes out clean.
Remove from oven and let cool for 5 minutes in the loaf pan. Gently remove and let cool completely on a rack. Slice and serve!
TO MAKE PUMPKIN SPICE
Blend the following ingredients together:
3 tablespoons ground cinnamon
2 teaspoons ground nutmeg
2 teaspoons ground ginger
1 teaspoon ground allspice
1 teaspoon ground cloves
You can store any leftovers in an air-tight jar.
#2 Pumpkin Soup
Vegan, gluten-free, dairy-free
Serves 4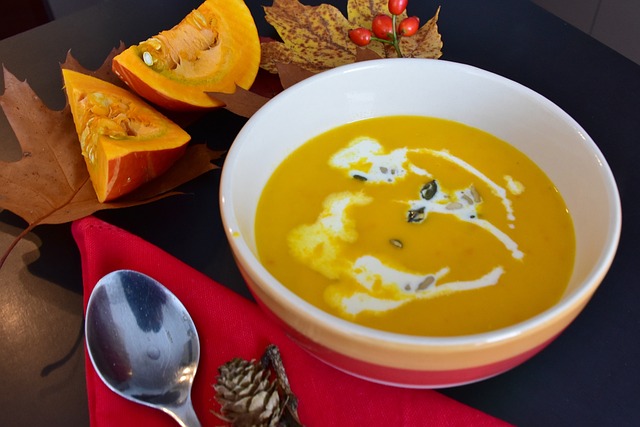 Heart-warming and soul-nourishing, this is pure comfort in a bowl on those nights that are getting colder.
This soup serves very well with the pumpkin bread that kids and adults alike will love.
I personally like to add a little bit of chilli to give it just a little kick.
Any leftovers can be stored in the fridge for a few days.
This recipe is inspired by Anthony William / Medical Medium.
INGREDIENTS
1 kilo peeled, deseeded, and chopped pumpkin
1 cup chopped onion
6 cloves of garlic, minced
1 tbsp chopped ginger
1 teaspoon ground cumin
1 teaspoon ground coriander
1 teaspoon smoked paprika
1 tsp dried oregano or thyme
dash of ground chilli or add more if you prefer it spicier
2 cups of water or organic vegetable broth
1 cup light coconut milk
2-3 tbsp pumpkin seeds, to serve (optional)
A handful of parsley (optional)
DIRECTIONS
Add the pumpkin, onion, garlic, ginger, cumin, coriander, smoked paprika, oregano or thyme, chilli, and vegetable stock to a large pot on medium-high heat.
Bring to a simmer and cook, uncovered, for 20-30 minutes until the pumpkin is tender.
Transfer the mixture to a blender or use an immersion blender. Add the coconut milk and blend till smooth.
Pour the soup back into the pot and heat until warm. Divide soup between bowls and top with pumpkin seeds (optional) and chopped parsley (optional).
Serve immediately.
#3 Pumpkin Pie
Vegan, gluten-free, dairy-free
Serves 6-8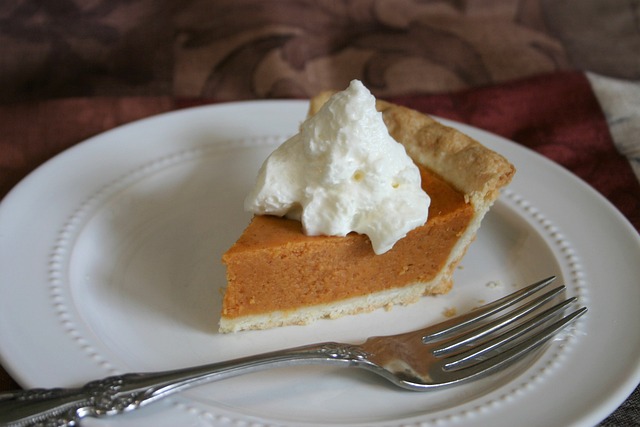 Want to really wow your friends and family by making a healthy and delicious dessert? Try out this pumpkin pie!
This recipe looks good with whipped coconut cream. To make the cream, simply whip chilled full-fat coconut cream (no liquid) until light peaks form.
This recipe is inspired by Anthony William / Medical Medium.
INGREDIENTS
For the crust:
2 cups gluten-free oat flour
1/4 cup solid coconut oil
3 tbsp maple syrup
1-3 tbsp water
For the filling:
2 1/2 cups pumpkin puree (you can steam 7.5 - 8 cups of diced pumpkin for 15 minutes then blend to get this amount of puree)
2/3 cup coconut milk or unsweetened almond milk
2 1/2 tbsp arrowroot flour
1/4 cup coconut sugar
1 tbsp pumpkin pie spice (see the recipe above in the pumpkin bread section)
To serve:
1/2 cup coconut whipped cream (optional)
1-2 tsp ground cinnamon
DIRECTIONS
Preheat oven to 180C. Grease a 20-25cm pie dish and set aside.
Make the base by adding the oat flour and coconut oil to a food processor and pulse until fine crumbs appear.
With the processor running, add the maple syrup, followed by the water until the dough sticks together when pressed between fingers.
Place the dough in the pie dish and press evenly to the bottom and up the sides. Refrigerate until needed.
Blend the following ingredients: pumpkin puree, coconut milk, arrowroot flour, coconut sugar and pumpkin spice until smooth. Pour this mixture into the prepared crust and bake for 50-55 minutes, until the crust is golden and the filling is set.
Remove the pie from the oven and let it cool. Once it is room temperature, transfer it to the fridge for 4-6 hours or overnight.
Slice and serve with coconut whipped cream (if using) and a sprinkle of ground cinnamon.
Wishing you a happy and healthy Halloween festive season!